24-25 June 2019
JRC Ispra, Italy
The H2020 Project Capacity for Copernicus REDD+ and Forest Monitoring Services (REDDCopernicus) hosted 2-day workshop from 24-25 June 2019 at the EC's Joint Research Centre in Ispra, Italy. The aim of the workshop was to bring together the main stakeholders for a consultative examination of the status of Earth Observation based Forest Monitoring both internationally and in Europe.
More than 30 participants from all over the world attended the workshop, including representatives from a variety of REDD+ countries (such as Mozambique, Indonesia, Brazil, Ethiopia), transnational organizations (East African Science and Technology Commission EASTECO), International Financing Institutions (World Bank), Intergovernmental and Non-Governmental Organizations (FAO, WRI) as well as members from the Earth Observation Industry and Scientific Communities.
The detailed objectives of the workshop were:
To present Policy/Stakeholder Requirements conducted in the project thus far, and gather feedback
Review European EO based forestry monitoring capacities, including method development, and space-assets and infrastructures
Gather consensus on REDD+ monitoring to meet national and international policies requirements, including any potential priorities for Copernicus in the context of REDD+
Identify remaining research gaps
The first workshop day was organized as a sequence of presentation- and breakout group sessions which consisted of the presentation of REDD Users' Experiences and Needs, the presentation of capacities of European researchers and data providers, and the discussion and elaboration of the presented requirements and concepts.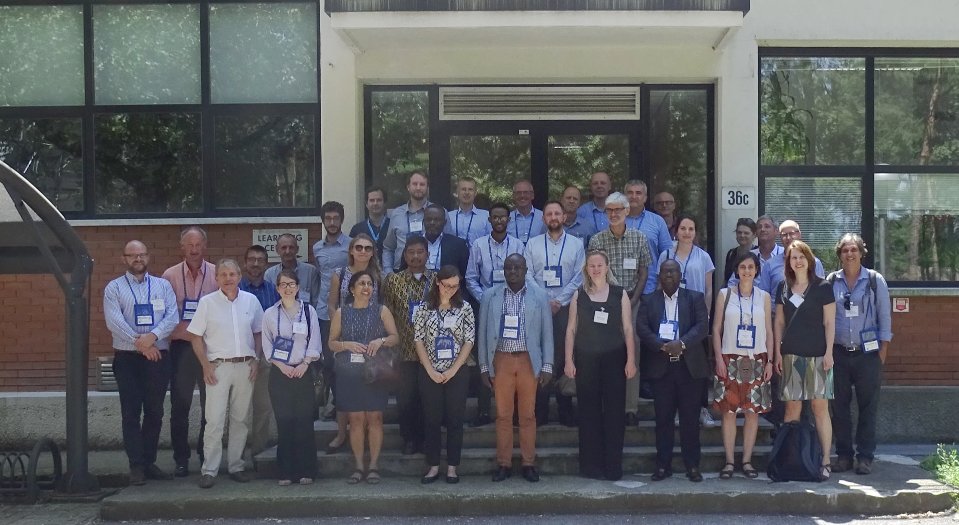 The second day was fully dedicated to the scoping of a potential Copernicus REDD+ and EO Forest Monitoring Service Component and the identification of technical and research gaps for such a Component. The highly relevant results produced by the participants in these sessions are considered key inputs to the initial design of the REDD+ Service Component in order to adequately address the multifold User requirements and technical options, and provide a service that can be implemented via the Copernicus Programme in a sustainable manner.
The participants of the invited stakeholder groups fully support the project's bottom-up approach based on the stakeholder requirements and we continue the consultative process with them in the definition of the specifications of the REDD+ Service Component.
Please find the agenda of the workshop including the links to the presentations shown by the participants here.